M E E T E L L E K R I S E R … P H O T O G R A P H E R
THE LONE DANCER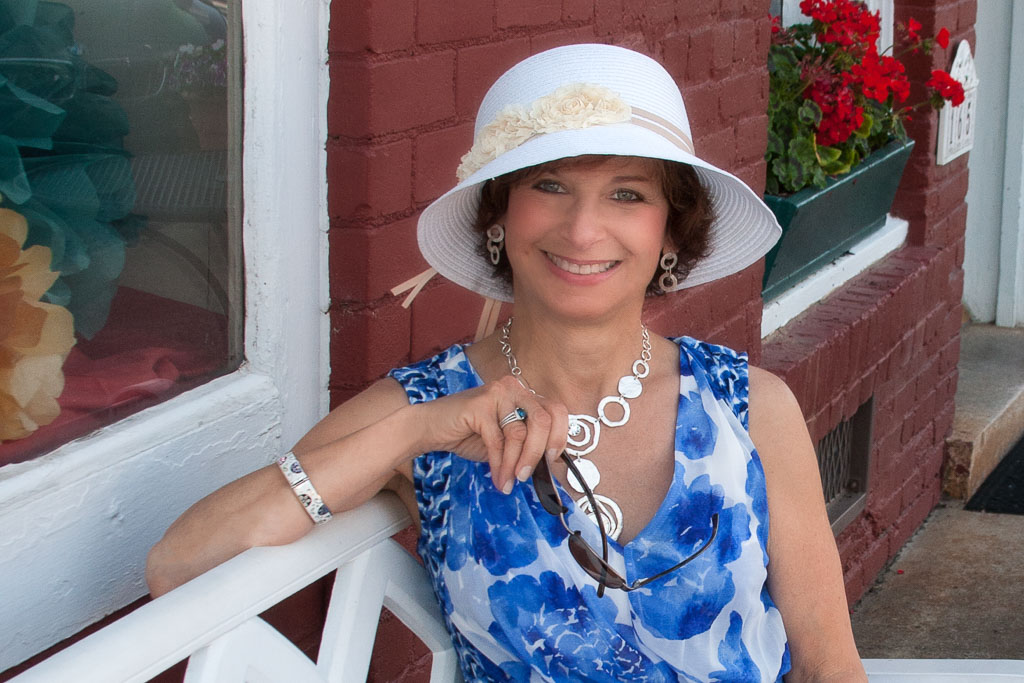 If you want to unlock the mystery of your soul, stand alone and embark on an intimate journey with nature. Observe a mountain range as the first light begins its dance across the twilight sky. Watch the fog with its billowy ghostlike canopy settle quietly above the muted peaks. Marvel in the sunrise as it casts a spectacular golden spell across the valley deep. Walk along the beach and watch grasses shimmer beneath cloudless blues and sunshine. Slow down, observe and receive bountiful gifts that generously surround us; a pebble, a leaf, a flower or simply a grain of sand. As you stand witness to the mysteries of this great planet, small miracles will forever bind you to the rhythm of our earth. And within this depth of silence, the song of the lone dancer will harvest a melody forever longed to be heard.
Elle Kriser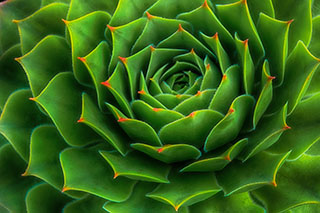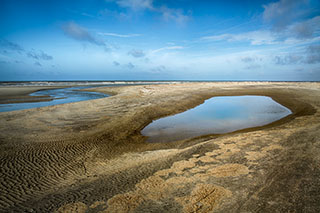 BEGINNINGS
My love of photography began early. At age twenty-two, I picked up my first SLR and began snapping away. In the beginning, it was purely a hobby. My day job and thirty-five year career began with writing. Writing could affect how people thought about things; shape the way someone saw the world. I sensed the power of the written word to create a lasting image. I wanted to have an impact and make a contribution. This was the first step for me.
One of my first writing experiences was working as a writer and contributor at the University of Judaism in Los Angeles, CA. There I was able to tell stories … about people … about belief … about tolerance. It was insightful and gratifying. Simultaneously, computers had begun to make their way onto the business landscape and were fast becoming an integral part of the workplace. I jumped on board this great transformation. Shortly thereafter, graphic design merged onto the scene, allowing artists to create digital art rather than use decades old lengthy and tedious handcrafted designs. Digital graphics created eye catching, state-of- the-art drama that translated into compelling ads and promotions. So … it was back to school at night for a second degree. With my graphic design degree in tow, the days and years that followed were spent behind the computer, on the sidelines, creating visuals to go with the words I loved. I enjoyed wonderful years at companies that included the likes of the University of Judaism, John Wiley & Sons Publishing, Inc., Davis Publications Publishing, Inc., Markson Management Services, Inc. (a chiropractic consulting firm), Coldwell Banker Sammis Real Estate (a subsidiary of Coldwell Banker Real Estate), and Eyewear Designs, Ltd., creating advertising and marketing campaigns with an artistic flair.
TO EMBARK
After 30 years, it was time to embark on new adventures. Like the oldie but goodie, "Turn! Turn! Turn! (to Everything There Is A Season)," the time came for me to embrace my first love - photography. The writer, who once depended on words to eloquently paint a portrait for others, cannot possibly find them now to describe what it feels like to look through the viewfinder. At the beginning, people intrigued me. It was fascinating to be an observer; to look behind the faces and understand. Richly rewarding, still, I was drawn to landscapes and nature. There was something seductive and magical about endless open spaces and the tiny landscapes that inhabited them. Perhaps it was the stillness and tranquility, or the exhilarating colors and textures. I knew only that this was the connection I coveted. Nature had an inherent innocence; an unfettered beauty. Its mystery was mesmerizing and wondrous and the catalyst that catapulted me into the, "I want to do this every moment of everyday," mode that every passionate photographer clearly understands. Invariably, it was the yes, yes, yes moments that made me feel at one with the world. Every photographer knows there's nothing like recording a miraculous moment in time when what you see is what you get. There are simply no words to describe it.
Everything has a story, a reason for being. With wonder and awe, I set out on my journey to embrace the unknown in a complex natural world and attempt to interpret snippets of its vast universe. Photography has taught me more than I could ever imagine about this extraordinary planet; about happiness, sadness and myself. I've never looked back.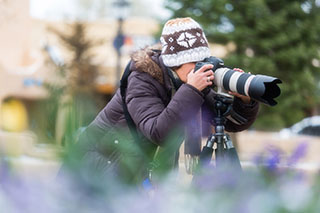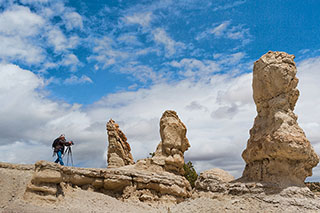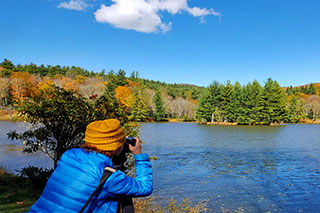 Images sold:
Local (North Carolina) and out-of-state companies
Individual sales
Published work:
Contributor to "21st Century Photography Vol. 5, "En Unison" by Mark Sean Orr